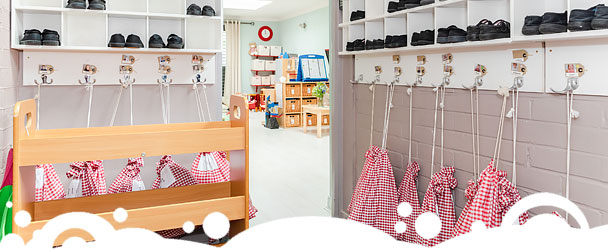 Partnering with Parents
Parents, carers and families are by far the most important influences in a child's life. Their support can play a vital role at all stages of education.
At Fingers 'n' Thumbs Day Nursery we believe you, as parents, are experts on your own child and are by far the most important influence on your child's life. To meet the needs of children in our care effectively, we need to build strong relationships with you and make sure that the sharing of information is a two-way, ongoing process. Our aim is to achieve an open, supportive relationship with you, to make you feel welcome, involved and fully informed about what happens in the nursery.
We will make every effort to keep you informed about your child's development and general progress. Good, clear communication means that the needs of your child and family can be met more easily.
We will work with families, respecting and understanding their culture, background and composition, ensuring that working parents are afforded every opportunity to take part in nursery activities.
Staff at the nursery are available at all times to offer support and advice, enabling you to leave your child secure in the knowledge that they are being well looked after. We welcome any contributions or suggestions you care to make about the nursery so that the children can be cared for and encouraged to learn to the best of our ability.
Familiarity is key to children's development. I have been working here for 14 years and during that time, I have had no desire to move on.

Corrinne Miles
Key Worker
MEET OUR STAFF
We are proud of the following accreditations: