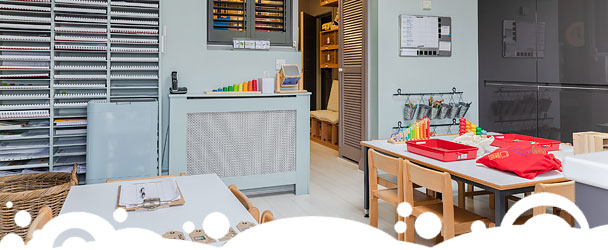 Our Day Nursery
Fingers 'n' Thumbs Day Nursery is located in Southbourne, Bournemouth and aims to provide exciting, innovative childcare and education in an environment that evokes opportunities for play, interaction and development for your child.
At Fingers 'n' Thumbs, each child is treated as an individual and given the opportunity to develop and learn through free play and structured learning activities set at the right level for their age and capabilities. This helps your child to develop the use of language and expression; understanding of concepts; imagination and creativity; social awareness; co-operation and self control.
So whether you are looking to return to work, moving area or you just want your child to be in the best of hands, simply contact us to see how we can help! To discuss your childcare needs and arrange a visit to our nursery simply call us on +44 (0)1202 423044 or email .(JavaScript must be enabled to view this email address)
Accreditations
Fingers 'n' Thumbs are OFSTED registered and inspected under the Children's Act and receive regular visits to ensure our practices and procedures are in accordance with the National Day Care Standards. Read our OFSTED reports.
We have also achieved the prestigious Bournemouth Quality Standards accreditation and hold the Bournemouth Quality Mark - a multi coloured jigsaw style plaque which is proudly displayed in our entrance hall.
We have also joined the Bournemouth Healthy Early Years (HEY) Project, and we are very proud that we have earned Bronze status following the HEY validation visit.
The nursery has a lovely atmosphere and is spotlessly clean. It is so nice to have good resources at my fingertips.

Corrinne Miles
Key Worker
MEET OUR STAFF
We are proud of the following accreditations: