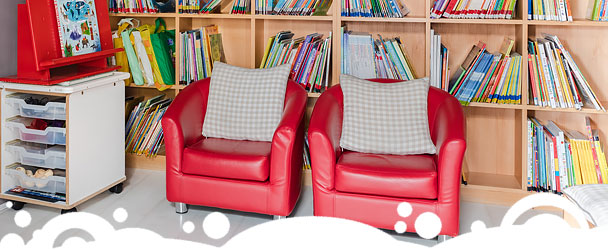 Get in touch with us
Get in touch with our friendly staff and we would be more than happy to discuss your childcare needs.
We hope that our website has given you a good introduction to Fingers 'n' Thumbs. However, we feel that our website alone cannot adequately illustrate the extent of the quality of childcare that we have to offer.
Therefore, we strongly recommend that you visit our Day Nursery so that you can experience first-hand the excellent facilities Fingers 'n' Thumbs have to offer as well as the friendly and stimulating atmosphere that we are very proud of.
So whether you are looking to return to work, moving area or you just want your child to be in the best of hands, simply contact us to see how we can help!
Fingers 'n' Thumbs Day Nursery
6 New Park Road
Southbourne
Bournemouth
Dorset
BH6 5AB
Tel: +44 (0)1202 423 044
Email: .(JavaScript must be enabled to view this email address)
Follow us on Facebook
Opening hours are Monday to Friday: 08.30am to 17.30pm.
View our location on Google Maps
Luckily I have been able to surround myself with fantastic professionals. They are really devoted to the children and are always honest and transparent in their practice.

Denise Jones
Owner & Manager
MEET OUR STAFF
We are proud of the following accreditations: