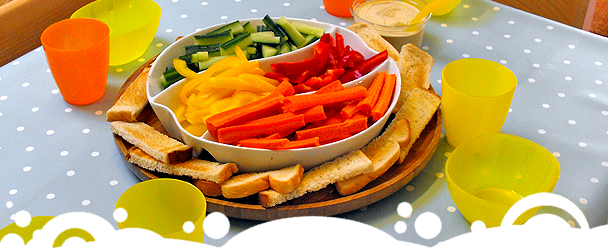 Application & Pricing
Choosing someone to care for your child is an important and often difficult decision. At Fingers 'n' Thumbs we offer a professional and high standard of childcare and education for your child.
Fingers 'n' Thumbs Day Nursery is open Monday to Friday from 08.30am to 17.30pm. However, we are closed over Easter and 2 weeks in August as well as Bank holidays and between Christmas and New Year. The nursery may also be closed in severe weather conditions to ensure the safety of the children, parents, carers and staff.
We pride ourselves on having a competitive and fair pricing structure for the high quality childcare we provide. There are both full-time and part-time places available, our pricing structure is :
AM session (08:30 - 13:00) = £26.00
PM session (14:00-17:30) = £21.00
All day (08:30 - 17:30) = £42.00
A signed and fully completed application form and a non-refundable £35.00 registration fee must be received by Fingers 'n' Thumbs before a place can be considered.
We request that payment be made in monthly in advance and payment must be made within 7 days of invoice, failure to do so will incur an additional charge.
For further information and to discuss your childcare needs, please arrange a visit to our nursery by simply calling us on +44 (0)1202 423044 or email .(JavaScript must be enabled to view this email address)
The nursery has a lovely atmosphere and is spotlessly clean. It is so nice to have good resources at my fingertips.

Corrinne Jones
Nursery Officer
MEET OUR STAFF
We are proud of the following accreditations: